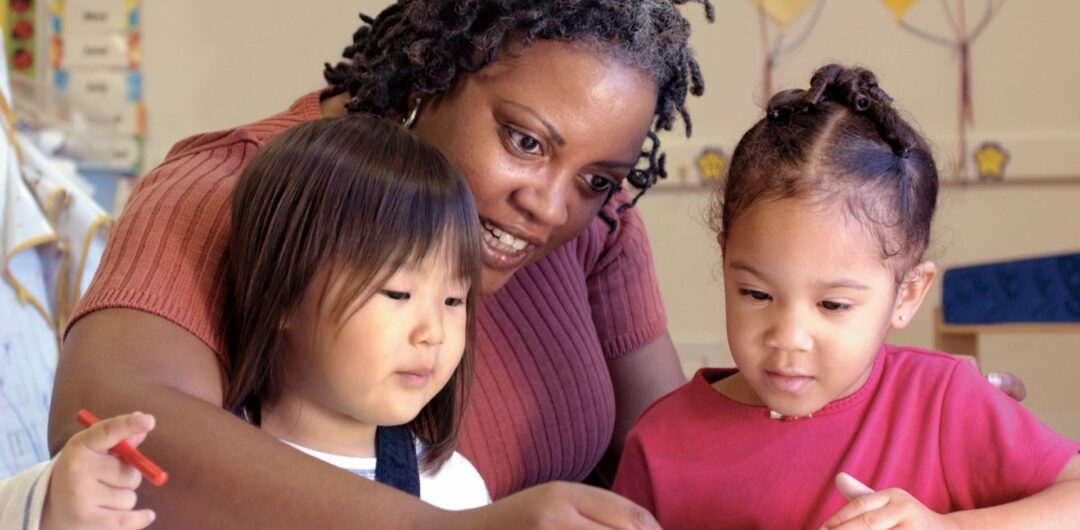 Screening and Admittance
Little Angels Christian Montessori Academy shall screen staff and children for fever and other COVID-19 symptoms prior to entry to the program facility each day. Children and staff with a fever in excess of 100.0 degrees Fahrenheit, or exhibiting other symptoms of COVID-19, shall not be allowed to enter the facility, nor will persons that have exposure to persons known to have COVID-19 during the preceding 14 days.
All Staff are required to wear a face covering. Students over the age of 2 years old will be asked to wear masks during school hours, drop-off, school pick-up and whenever students are unable to practice social distancing. They must wear face coverings when engaged in contact activities. Students will be given breaks throughout the day so they are not wearing their face coverings at all times (independent work time, lunchtime, etc.). An extra supply of face coverings will be available for students, staff, and visitors.
An extra supply of face masks were purchased for adults and children (face coverings for students will be added to our school supplies list).
Faculty, staff, and students will be asked to clean their face coverings.
PPE has been provided for staff.
HYGIENE, CLEANING, AND DISINFECTION
Students, faculty and staff will be trained on proper hand and respiratory Parents/legal guardians will be provided with information on how to reinforce this at home.
Signage is placed around each station as a reminder to practice proper hand/respiratory.
Cleaning and Disinfection
All classrooms are cleaned three times a day by, throughout the school day, faculty and staff will maintain logs that will include the date, time, and scope of cleaning and The log will also have information that will include the frequency for everything that is cleaned and disinfected. Each teacher will be responsible for their own classroom. Administration will be assigned to clean and disinfect office areas.
To reduce high touch surfaces, we have touch free amenities such as hand sanitizer dispensers, soap dispensers, paper towel dispensers, and trash.
Restrooms will be cleaned and disinfected after each use for the toddler and early childhood level (ages 24 months – 6 years old.
LACMA shall increase the frequency of cleaning materials, equipment, and surfaces, especially doorknobs, light switches, countertops, and restrooms. LACMA shall clean, sanitize, and disinfect frequently touched surfaces (e.g, playground equipment, door handles, sink handles) multiple times per day and shared objects between use. If you have any questions please contact us.